Cute Apron found Here: Joy of Giving: http://www.etsy.com/listing/112783012/kids-ruffle-apron-adorable-apron
Hello Dear Readers:
Welcome Back! Welcome back to School (for us it is our first year in Preschool/Nursery School) and Welcome Back to work for Mama. It has been a really busy end of summer for all of us here in the Lee Household...but we still have time to get together and cook and bake every once in a while. We were so lucky to have time to make a super yummy Alpina yogurt cheesecake (recipe and more photos coming) and Ana was super lucky to wear her beautiful white ruffled personalized apron from the
Joy of Giving Etsy
Shop. The apron arrived quickly and was beautifully wrapped. Ana was eager to try it on (photo above) and help Mama bake while trying it out. I got out the recipe for the super healthy and delicious cheesecake and we went to town baking, giggling and having fun in the kitchen.
Ready to Bake!
Ana loves to help wherever she can, so I let her participate and she loved mixing in everything wearing her grown up apron:
The Apron is thick cotton and is strong and nice quality. It looks like it will last a long time and be adjustable for Ana to grow into and wear for many years.
Isn't it just the cutest?? Ok, so where can YOU get one?? Here are all the details.
Joy of Giving Etsy Shop Links and Info:
Aprons Available from Joy of Giving!
Handmade
Made to Order
Choose the Color for the Personalization AND the Apron
Child Sized Ruffle Apron
Measures 20x14 velcro at neck for adjustable size and ties at the waist.
Select your personalization font, thread color and wording.
The Joy of Giving Shop has sooo many beautiful items to give as gifts and celebrate the joy of giving including wedding and bridal items,baby shower items and other beautiful things for kids. I especially love personalized trick or treat bags for Halloween. Order yours now and it arrive in time to fill with sweet treats for your cutie: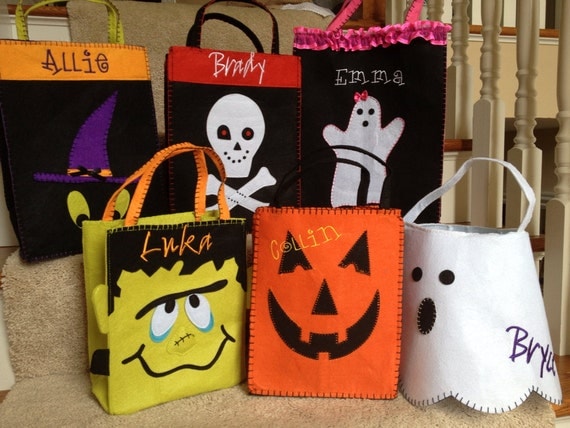 Check out the Joy of Giving and let them know I sent you...they are so sweet to have sent me an apron to faciliate this review.